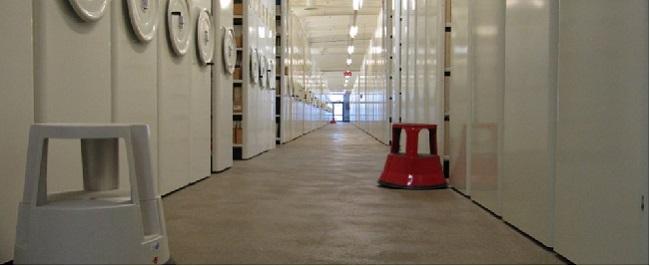 Loans and requests
Inter-library loans and electronic copies of articles are free of charge. The easiest way to submit a request is to use the Vaari-Finna database.
The requesting library needs a patron barcode and a last name to log in. Libraries can also request material from the National Repository Library by e-mail or phone.
Loan periods:
Printed material: 35 days
LP and CD Albums: 35 days
Books in Braille: 70 days
Materials may be renewed 10 times at most, provided that no one else has placed a reserve on that material.
Reprocraphic Service
The NRL sends electronic copies of articles to requesting libraries as PDF files via e-mail. PDF files preserve all the formatting, the graphics as well as the colours of the original document. Electronic copies of articles will be delivered to the customer within 24 hours of the request.
Delivering electronic copies covers 30 % of the National Repository Library's ILL services. Ninety percent of the documents – mainly English STM material from the 70's, 80's and 90's – go to academic libraries. Medical publications are requested most frequently.